Resolve Marine Lifts 2200-Ton Jacket Off the Seafloor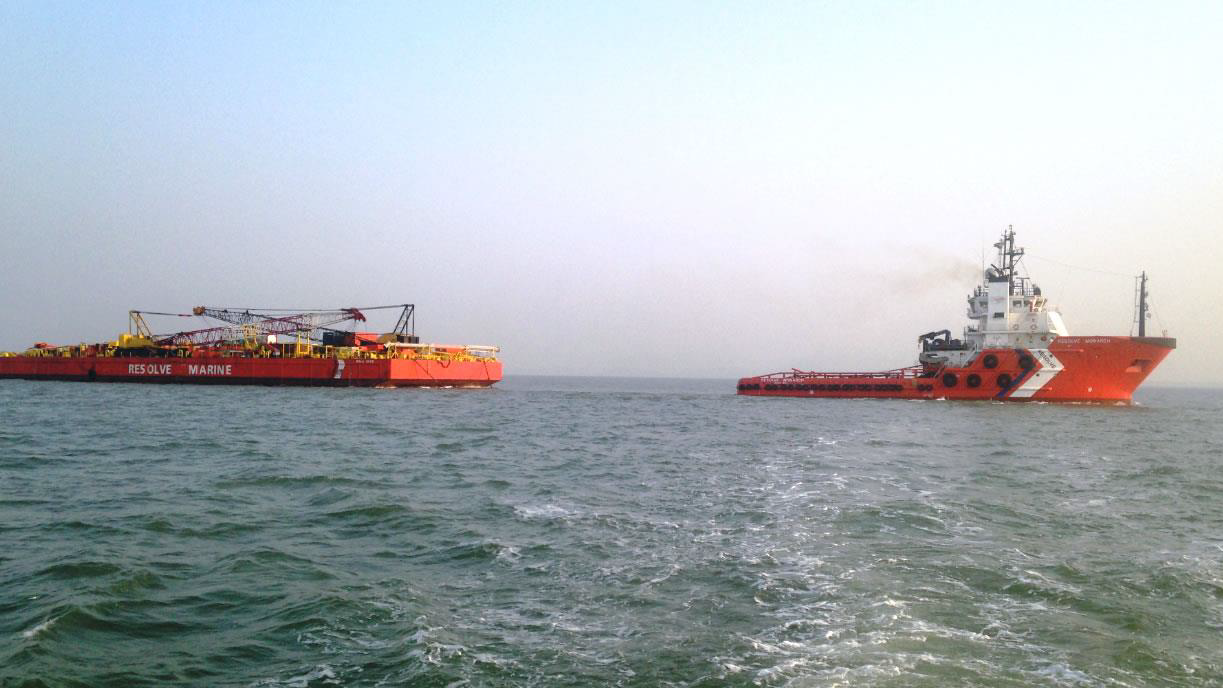 [Brief] On January 1, 2016, a four-legged platform jacket about 100 nm off the west coast of India toppled over during an installation. The jacket weighed 2,220 tons and rested 40 feet below the mudline in a water depth of 190 feet.
With an eight-point anchor spread in place, RESOLVE deployed ROV's and divers to connect the jacket to the RMG 1000 barge. Anchors were under constant surveillance as there were various oil field pipelines within the vicinity of the job site.
Crews connected the casualty to 14 chain pullers aboard the RMG 1000 in order to lift the jacket out of the mud and off the sea floor. The jacket was successfully removed from the oil field and towed 200 nautical miles off shore for scuttling. The chain pullers were then released simultaneously using wi-fi connected hydraulic cutters.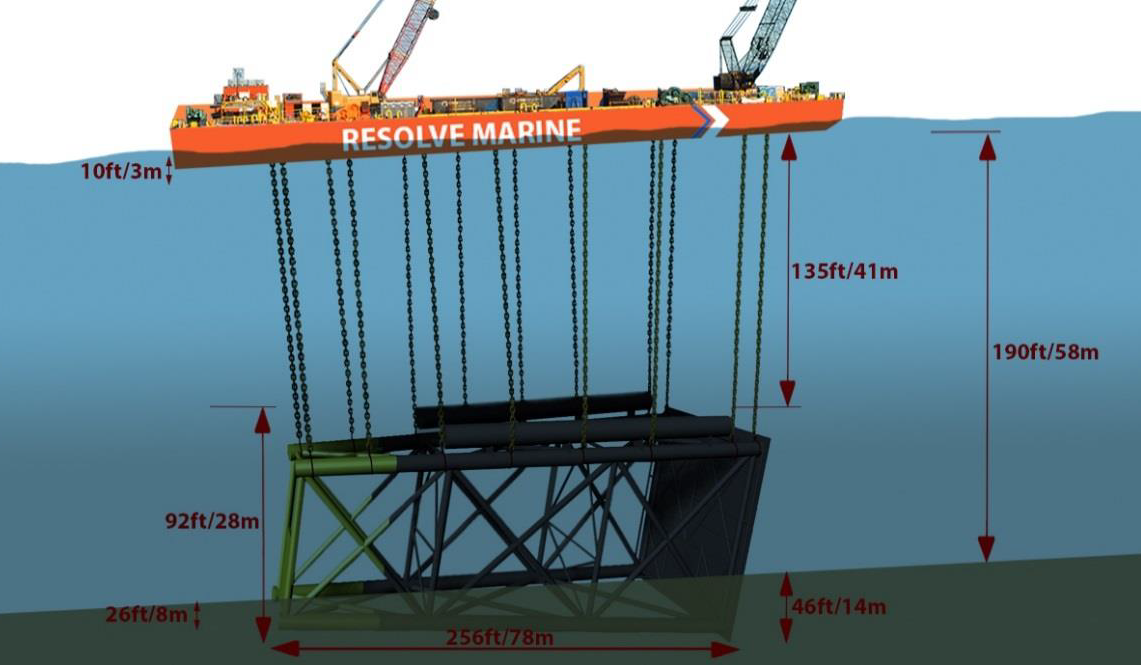 Platform jacket attached to the RMG 1000
The wreck removal certainly proved challenging, as crews battled uncharacteristic weather conditions and three-plus meter seas. Additionally, on the same day of the jacket removal, RESOLVE completed another noteworthy salvage when crews rolled up right the frigate INS Betwa in Mumbai.