Noble Energy Sanctions Leviathan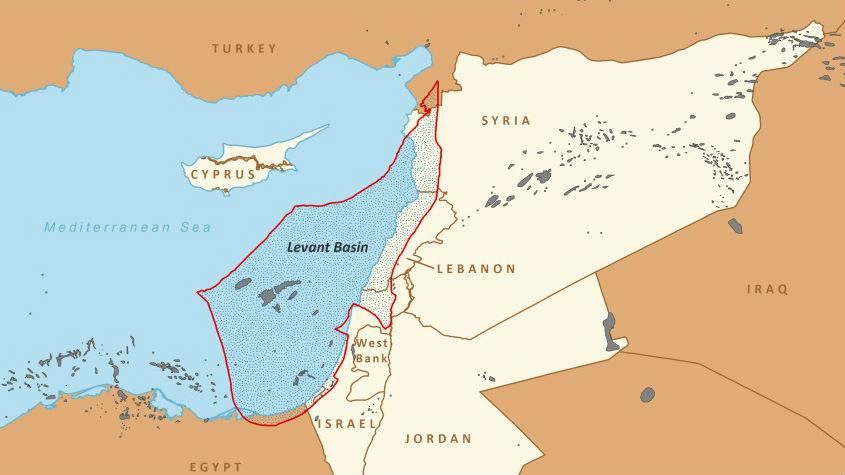 Noble Energy has sanctioned the first phase of the Leviathan natural gas project offshore Israel, with first gas targeted for the end of 2019.
Noble Energy is the operator of the Leviathan Field, which contains 22 trillion cubic feet (Tcf) of gross recoverable natural gas resources.
The announcement was hailed by Israeli Prime Minister Benjamin Netanyahu who has played a key role in negotiations with Noble. Netanyahu says the discovery of large reserves will bring energy self-sufficiency and billions of dollars in tax revenues, reports The Times of Israel, but critics say the deal gave excessively favorable terms to the government's corporate partners.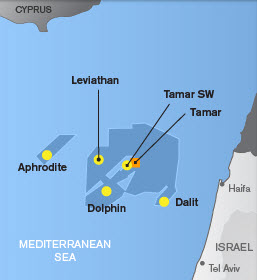 Leviathan's initial development will include four subsea wells, each capable of flowing more than 300 million cubic feet per day (MMcf/d) of natural gas. Initial Leviathan proved reserve bookings associated with this investment are 3.3 Tcf net (9.4 Tcf gross) and are expected to be recorded in 2017. This translates into approximately 550 million barrels of oil equivalent net, representing an increase of over 35 percent to total company reserves.
Production will be gathered at the field and delivered via two 73-mile flowlines to a fixed platform, with full processing capabilities, located approximately six miles offshore. The Leviathan platform will have an initial deck weight of 22,000 tons. Processed gas will connect to the Israel Natural Gas Lines Ltd. onshore transportation grid in the northern part of the country and to regional markets via onshore export pipelines.
The approved development plan allows for significant future cost-effective expansion from its initial 1.2 billion cubic feet per day (Bcf/d) capacity to 2.1 Bcf/d.
Noble estimates gross capital for phase one of Leviathan development will be $3.75 billion ($1.5 billion net to Noble Energy), which includes approximately $100 million spent in 2016 and approximately $200 million pre-investment for future platform expansion.
Front-end engineering and design are complete. The company is currently finalizing major project contracts, and long lead materials procurement has begun.
Noble Energy anticipates drilling one to two Leviathan development wells in 2017. Completion activity for all four producer wells, including two previously drilled, is anticipated in 2018. The company expects to complete project installation and initiate commissioning in the fourth quarter of 2019, with delivery of first gas targeted for the end of 2019.
David L. Stover, Noble Energy's Chairman, President and CEO, said, "Leviathan marks our third major natural gas development offshore Israel. Bringing Leviathan online will expand Israel's supply of natural gas, further support the State's commitment to convert coal-fired power generation facilities to cleaner burning gas, and provide affordable energy resources to Israeli citizens and neighboring countries in the undersupplied region."
Noble Energy operates Leviathan with a 39.66 percent working interest. Other interest owners are Delek Drilling with 22.67 percent, Avner Oil Exploration with 22.67 percent and Ratio Oil Exploration (1992) Limited Partnership with the remaining 15 percent.