Australian Naval Shipbuilders Team Up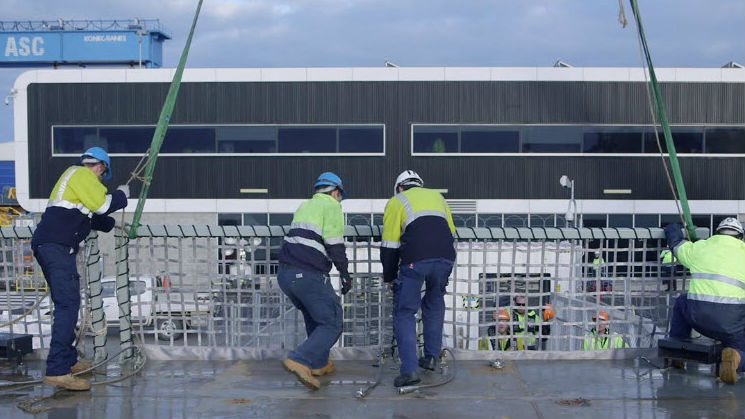 Australia's naval shipbuilders Austal and ASC Shipbuilding have agreed to act together to compete for the construction of Australia's Future Frigates program in partnership with the overseas designer yet to be chosen by the government.
"The Austal/ASC Shipbuilding teaming arrangement offers a compelling, low risk, Australian shipbuilding solution for each of the three shortlisted international designers; BAE, Fincantieri and Navantia," Austal CEO, David Singleton said.
"This partnership will bring Austal's unparalleled record in aluminium shipbuilding, exports and operational efficiency to combine with ASC Shipbuilding's expertise in steel warship manufacturing," he said.
Austal has sold more than 255 ships to 100 customers in 44 countries, including the U.S.
ASC Shipbuilding CEO, Mark Lamarre, said: "Australia deserves an industry that designs, builds, upgrades, maintains and exports naval vessels in Australia, by Australians working for Australian companies that are also headquartered and have ultimate decision making authority in Australia."
The A$35 billion ($26 billion) Future Frigate Program will deliver replacement vessels for the existing ANZAC fleet with a decision made in 2018 and production scheduled for 2020 at the Federal Government-owned shipyard in Osborne, South Australia.
The Future Frigate is expected to be a substantially larger warship, in the range of 6,000 tons to 7,000 tons, compared with the 3,800-ton Anzac vessels. They will also have more firepower.