Kravets & Kravets invite you on board the MS Helgoland for a company tradition!
Almost a year exactly following the maiden voyage of the MS Helgoland, it was time to have a proper celebration on board the newest member of the White Fleet. Cassen Eils and Kravets & Kravets jointly invited the Cuxhaven Nautical Club to walk up the gangway and to take part in a lovely evening festivity.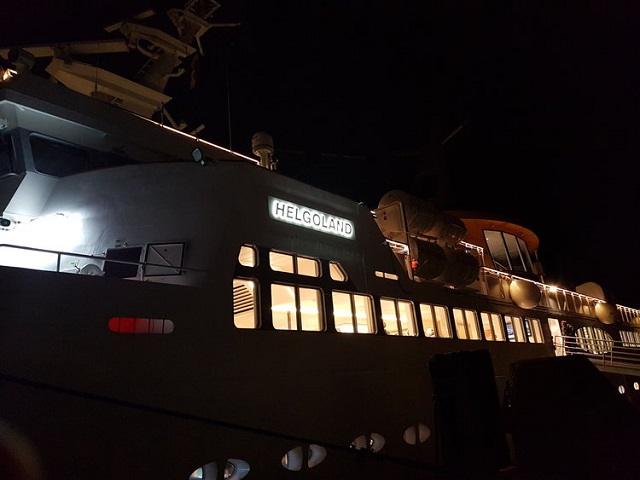 The company showed that the ship could also be a "stage" for great events. Approximately 170 guests filled the ship's main salon, called Kugelbake after the Cuxhaven based navigational beacon at the mouth of the Elbe, on Deck 4. Of course, the entire ship has a capacity for roughly 1,200 passengers. The on board restaurant, moreover, proved that it could create fantastically delicious food even on a tight schedule and while simultaneously taking care of all the usual passengers on board. Indeed: the rouladen, the potatoes, the red cabbage and the Brussels sprouts were all prepared during the return voyage from Helgoland to Cuxhaven.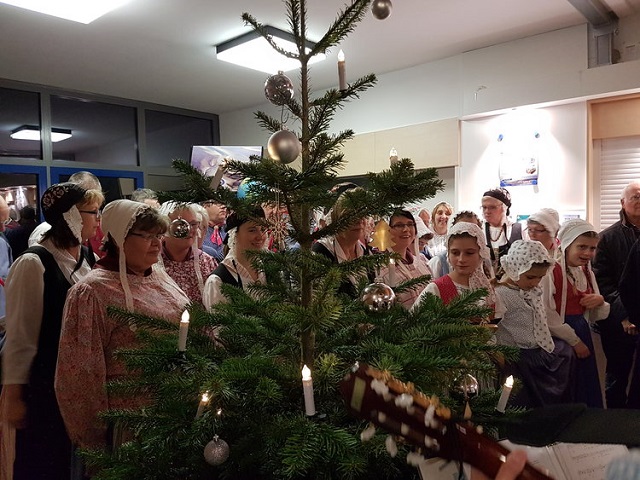 Following a brief stay at the Sturmflut restaurant with musical accompaniment by the Sohl'nborger Büttpedder, the guests could go on board and get comfortable. The buffet was ready to go! Chafing dishes are a great invention, aren't they?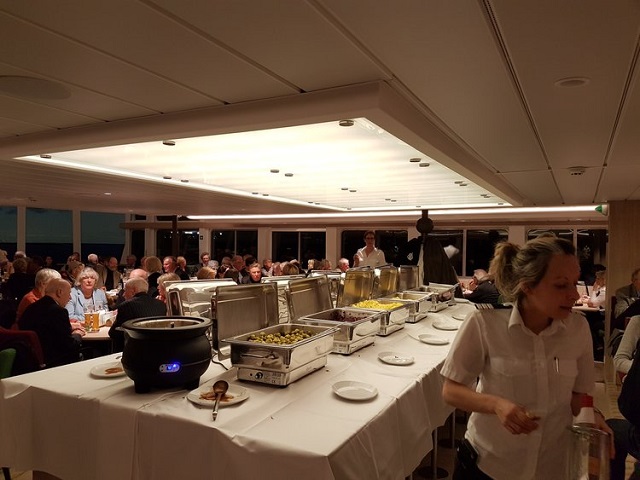 For Cassen Eils, beef rouladen are a long tradition during Christmastime. Cassen Eils himself delighted his crews with this meal. On December 12, 2016, the public was also able to participate in this tradition. The all-around good mood was later further improved by a Helbing, an herbal liquor, sponsored by Helgoland-Gastro, the onboard restaurant.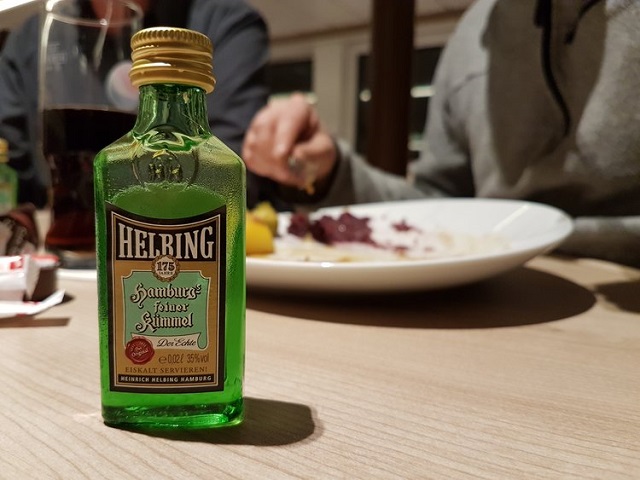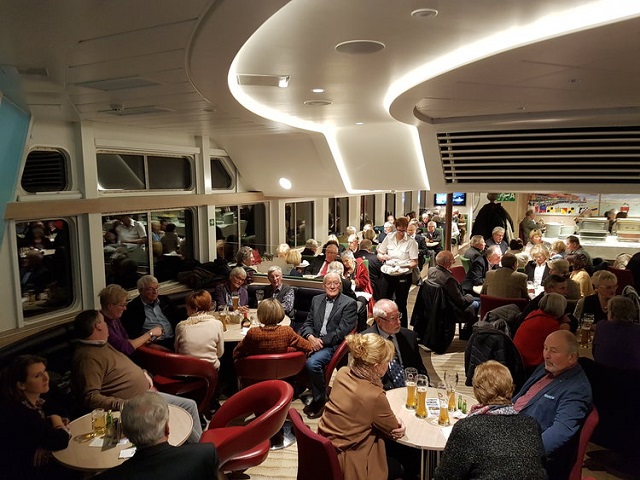 But the K&K table looks empty - I wonder why?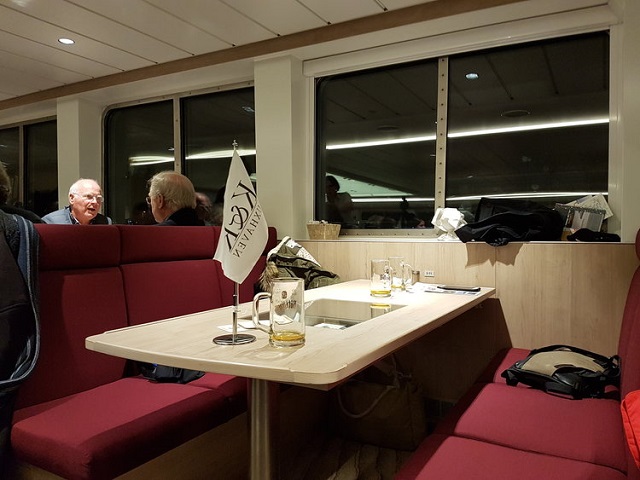 But of course! The daughter of our office manager is on a voyage of discovery below decks!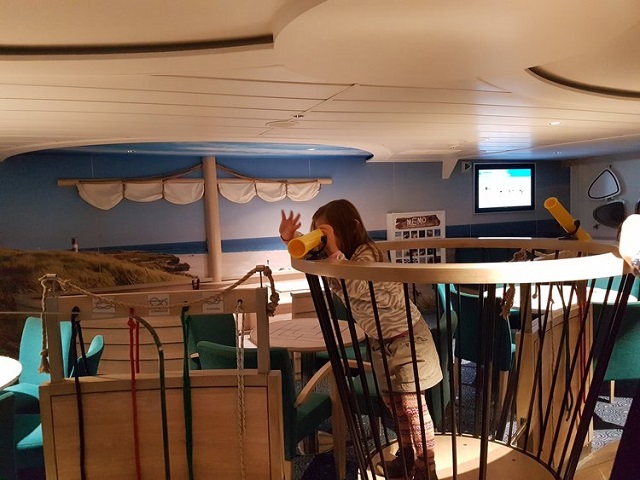 It was a wonderful evening. We thank Mr Eesmann, Ms Hering and the whole team from Helgoland-Gastro. One cannot imagine having better partners.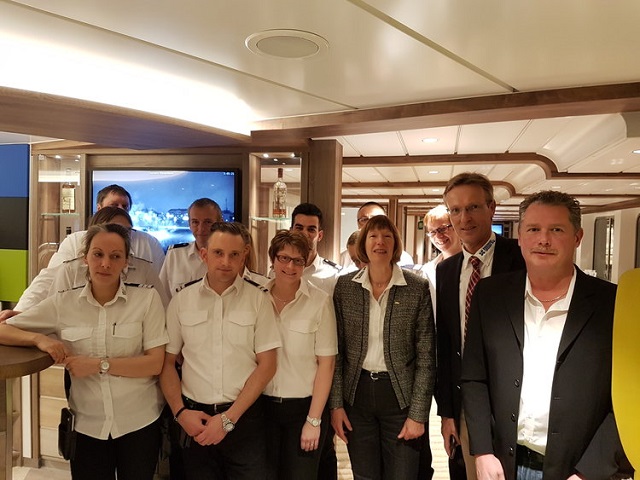 Mr Albers from Helgoland-Gastro of course also deserves a compliment for his taste in rum - if the dinner is brought to a close so perfectly, one hardly needs dessert.
The products and services herein described in this press release are not endorsed by The Maritime Executive.