In November, salvors with Ardent finished removing the sunken jack-up Troll Solution, the largest wreck removal project completed this year.
In 2015, the 7,000 ton jack-up collapsed and sank while it was working on the CAAN-A platform in Pemex's Abkatun-Pol-Chuc field. Two were killed and 10 injured in the accident, and the Solution came to rest in 100 feet of water, less than ten feet away from the platform's structure.
Ardent deployed assets from several countries, including Conquest Offshore's Conquest MB-1 crane barge and a 1,000-ton hydraulic wreck grab from the Netherlands. The Conquest MB-1 was previously used by Titan in support of the Costa Concordia removal.
The operation also used Ardent's newly designed Guided Guillotine to dismember the jack-up, instead of cutting with more conventional methods.
"Traditional methods require either a push or pull-cut with chains or diamond wire. Pull-cuts require tunnels to be bored into the seabed, whereas push-cuts require a large framework to be built around," said Ardent Naval Architect Roland De Marco.
"Boring holes underneath the jack-up through the seabed was improbable due to obstructions," said Shelby Harris, Ardent Americas Operations Director. "We had to apply ingenuity to use our chain cutting techniques on the deck house in a less than conventional method, and the Ardent Guided Guillotine sectioned the hull."
Conventional guillotine cutters are restricted to operations above the surface, but Ardent says that its Guided Guillotine can function underwater with precision.
The salvage team cut the deck house into six pieces with chain pullers, then sectioned the hull into 31 pieces with the Guided Guillotine. Once the Solution was cut up, the crane barge removed the pieces from the seabed.
Ardent was formed in 2015 through the merger of Svitzer and Titan Salvage. "This project showed the excellent integration of staff from both ex-Svitzer and ex-Titan team members, and further serves as a solid foundation for Ardent to continue progressing ahead," said Peter Pietka, Ardent CEO.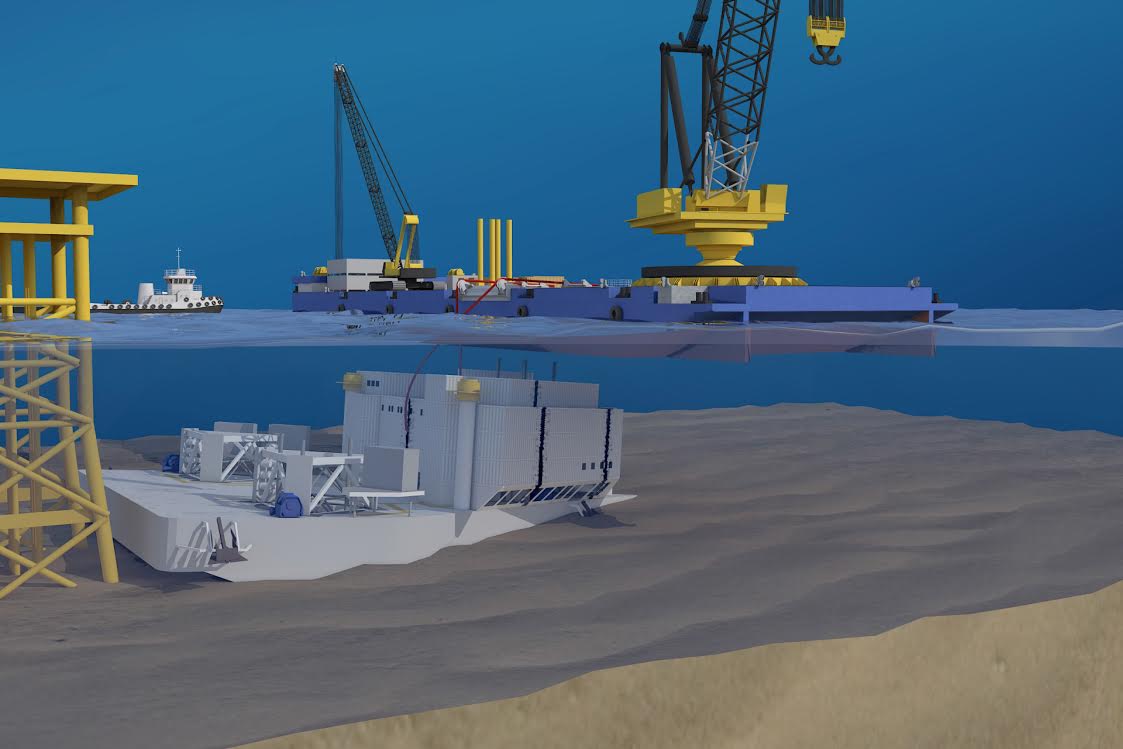 ​