Over 2,500 protesters marched against the importing of live animals for slaughter in Tel-Aviv, Israel, at the end of January, and this week, the nation's High Court of Justice has taken action.
The protest, organized by animal rights groups Anonymous for Animal Rights and Let the Animals Live is part of the campaign to ban live exports to Israel.
In 2016, 571,972 heads of sheep and cattle arrived at Israeli ports from Europe and Australia – nearly double the number for 2015, according to Israel's Agriculture Ministry.
More than 30 percent came from Australia on journeys that take around to three weeks, with the remainder arriving from Eastern Europe and Portugal.
At the rally, actress and animal activist Yarden Segal read excerpts from the testimony from former live export veterinarian Dr Lynn Simpson from Australia. Simpson prepared a report on the industry out of Australia at the request of the Australian government in 2013. The report showed images of animals covered in excrement and noted that space allocations for slaughter animals were so tight that they often could not sit or lie down when desired. Simpson subsequently lost her job after the live export industry complained that they could no longer work with her.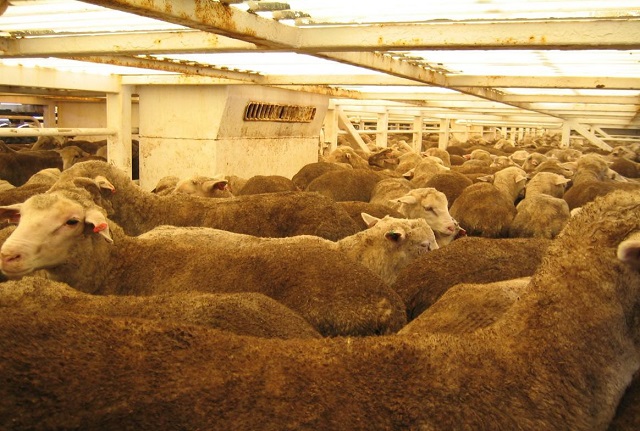 "There have been no changes in the guidelines since Simpson was fired," lawyer Yossi Wolfson told The Times of Israel. "The calves that arrive are covered in dried excrement, and the bodies floating off the coast tell the story."
Two years ago, politicians Tamar Zandberg and Miki Zohar proposed legislation to halt shipments of live animals. However, Agriculture Minister Uri Ariel asked for a delay while he tried to reduce the number of animals imported.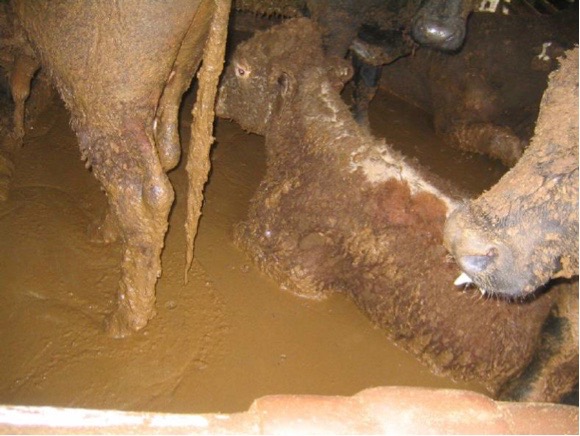 "In the meantime, the opposite has happened," Zandberg told The Times of Israel. "We're talking about tens of thousands of animals crammed into ships, sick and wounded, in insufferable veterinary conditions, just to be taken off the ships in a cruel way and taken to their deaths. I don't think you have to be a vegetarian to be shocked by the images. This has to stop."
This week, Israel's High Court of Justice gave its interim opinion on a petition submitted by a number of animal rights groups. The petition called for the replacement of live animal imports with the import of boxed meat. Justices Elyakim Rubinstein, Hanan Meltzer and Neil Hendler instructed the government to provide an update by April 30 on efforts to implement policies that would reduce animal suffering.
The Times of Israel reports Rubinstein's view that long journeys from Australia should be differentiated from Europe's three to five days and that neither the market, consumer demand nor costs allowed for banning the import of live animals altogether. The aim had to be to improve the animals' welfare during transport.
"Our question is how does the Agriculture office think they will be able to enforce those extra rules and regulations when they are not capable of enforcing the few that are currently in place?" asks a spokeswoman for Israel Against Live Shipments, an animal welfare group that played a key role in the rally. "We believe there is no way to transport live animals without cruelty and suffering. Just one recent example is the treatment of an animal who jumped off the ramp and swam for four hours before being lifted out of the water by its horns and hind legs. No medical treatment was provided. It was put straight on to a truck for slaughter."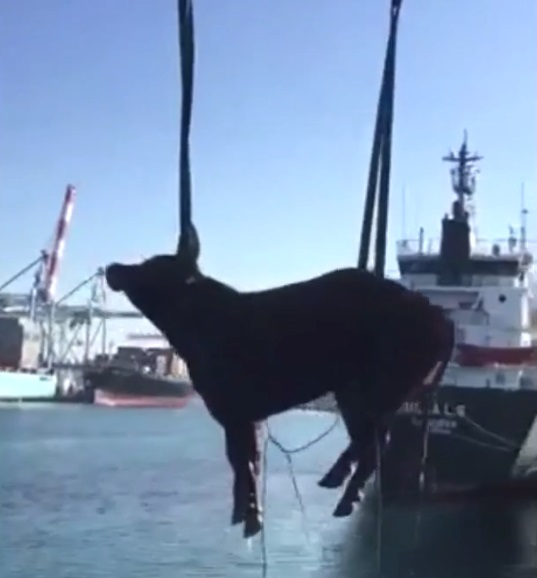 Simpson's report is available here.
Other MarEx coverage of the industry includes:
Live Export: Following the Effluent Trail
Live Export: Only Telling Part of the Story
Live Export: Feces, Falls and Flooding
Live Export: New CEO Serious About Animal Welfare
Animal Welfare Paramount on Live Export Voyage