Inpex has completed installation of the subsea infrastructure for the Ichthys LNG Project in the Browse Basin, about 220 kilometers (140 miles) offshore Western Australia.
The final laying of 49 kilometers of umbilicals and flying leads marked the last placement of an intricate subsea network, spread across a 400 square kilometer (155 square mile) area of the Ichthys Field. The work was carried out in water depths of around 250 meters (820 feet).
Included in the subsea gathering system is a 110 meter riser support structure, five manifolds, 139 kilometers (86 miles) of flowlines, 49 kilometers (30 miles) of umbilicals and flying leads, 2,640 tons of production and MEG spools, five subsea distribution units and a subsea distribution hub.
The project was now ready for the arrival of the central processing facility (CPF) and FPSO, currently under commissioning in South Korea. The CPF is a column-stabilized, offshore semi-submersible production unit supporting hydrocarbon processing systems and utilities, as well as living quarters for about 200 people. It will be the world's largest semi-submersible platform and is being constructed in South Korea at the Samsung Heavy Industries shipyard.
The project's FPSO will be used for condensate dewatering, stabilization, storage and export. The 336-meter (1,100-foot) ship-shaped, weather-vaning vessel is being constructed in Korea by Daewoo Shipbuilding and Marine Engineering. It has been designed to hold more than one million barrels of condensate.
Once all commissioning activities in the South Korean shipyards are finished, the offshore facilities will be towed to the Ichthys Field and moored for their 40 year operational life by 40,000 tons of chain secured to more than 25,000 tons of foundation piles.
The Ichthys LNG Project incorporates some of the world's biggest and most advanced offshore facilities off the Western Australian coast, massive onshore processing facilities in the Northern Territory, and an 890 kilometer pipeline to unite them.
The Ichthys field has reserves estimates from two geological horizons of around twelve trillion cubic feet of gas and five hundred million barrels of condensate. This makes it the largest discovery of hydrocarbon liquids in Australia in more than 40 years.
When operational, the project is expected to produce 8.4 million tons of LNG and 1.6 million tons of LPG per annum, along with approximately 100,000 barrels of condensate per day at peak.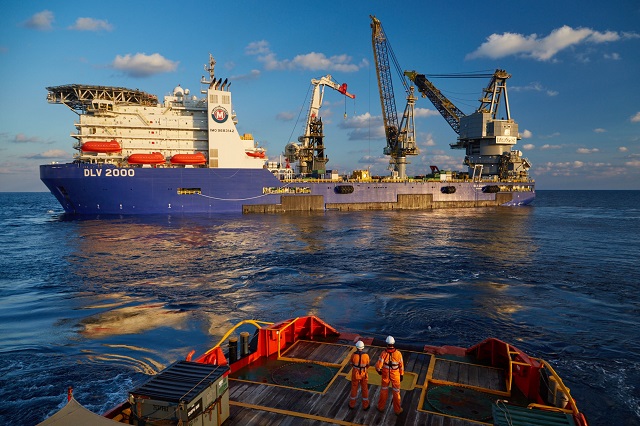 August 2016 - Ichthys Field - McDermott DLV2000 performs largest spool lift.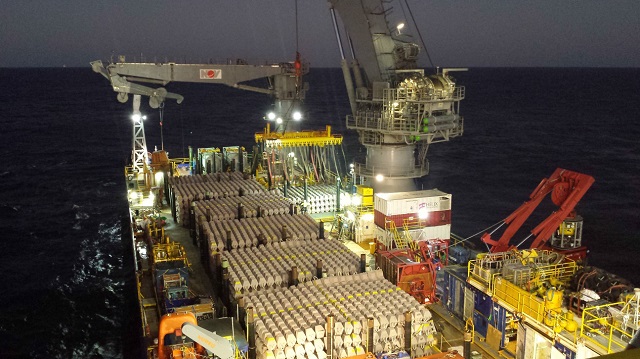 August 2016 - Ichthys Field - Ichthys LNG Project mattresses anchor subsea infrastructure.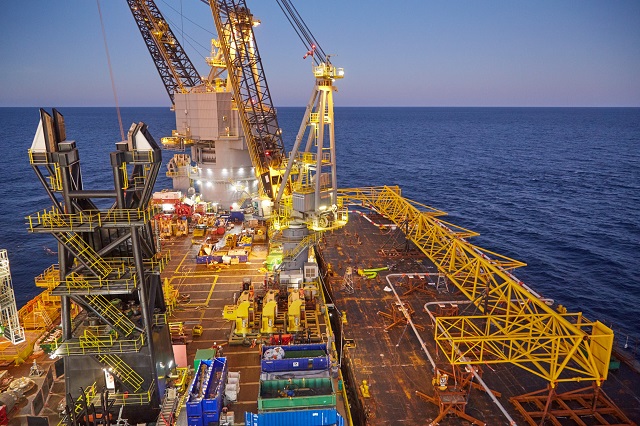 August 2016 - Ichthys Field - Ichthys LNG Project largest spool safely installed.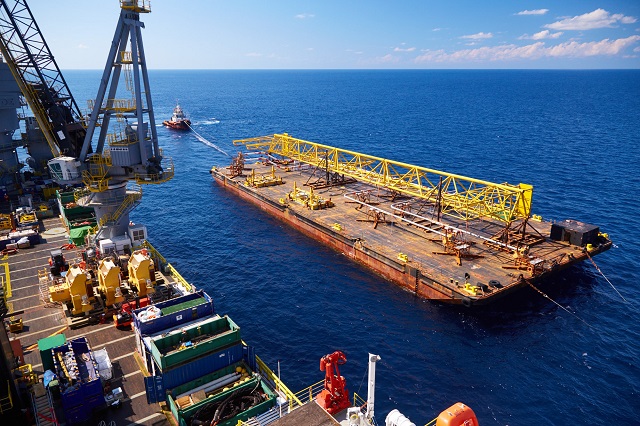 August 2016 - Ichthys Field - Ichthys LNG Project largest spool safely installed.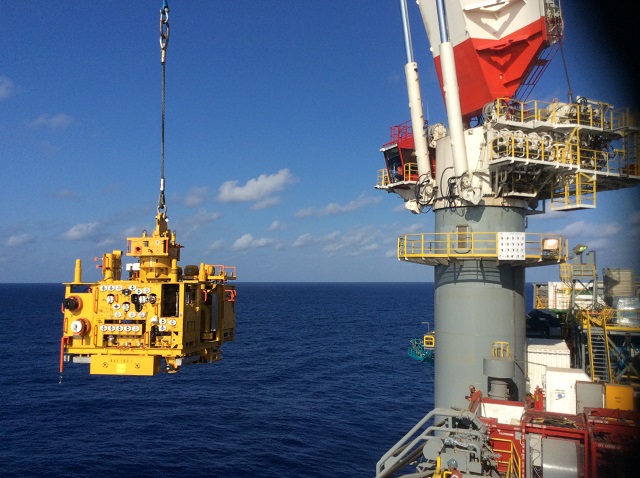 November 2016 - Ichthys Field - Ichthys LNG Project first christmas tree landed on the seabed.