The first-in-class aircraft carrier Gerald R. Ford headed out to sea on Saturday for its first set of builder's sea trials, an opportunity for Navy personnel and shipbuilders to evaluate her performance.
"The Navy and our industry partners are excited to have the future USS Gerald R. Ford underway under her own power for the first time, executing a rigorous and comprehensive test program for this first-of-class ship," said Rear Adm. Brian Antonio, program executive officer for aircraft carriers. "This milestone is the culmination of years of hard work and dedication."
The trials will last a few days and will not involve aircraft operations testing, which will not occur until after commissioning. An official told Navy Times that both builder's trials and acceptance trials will be completed within weeks, and that the Navy hopes to take delivery before the end of the month. The commissioning date has not yet been set.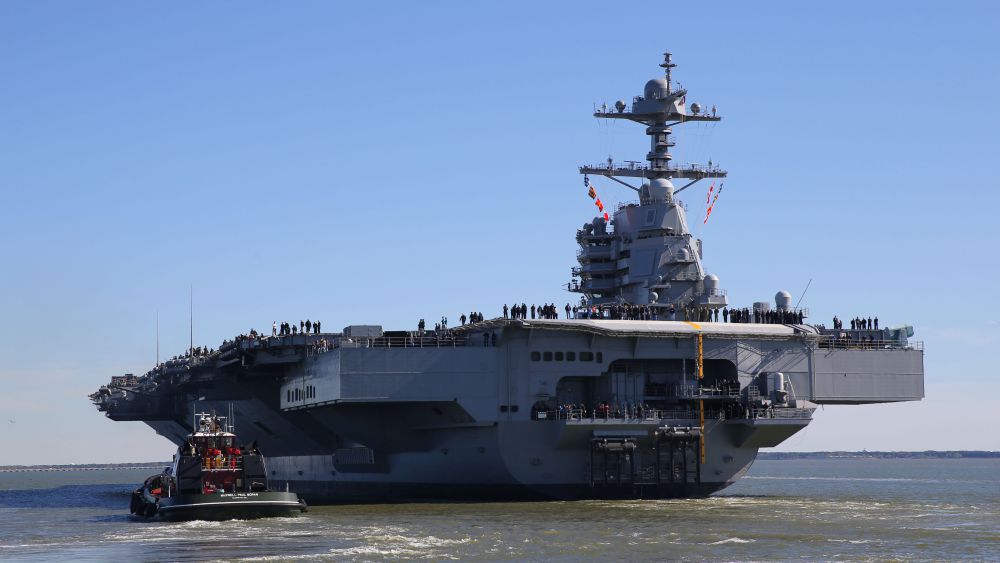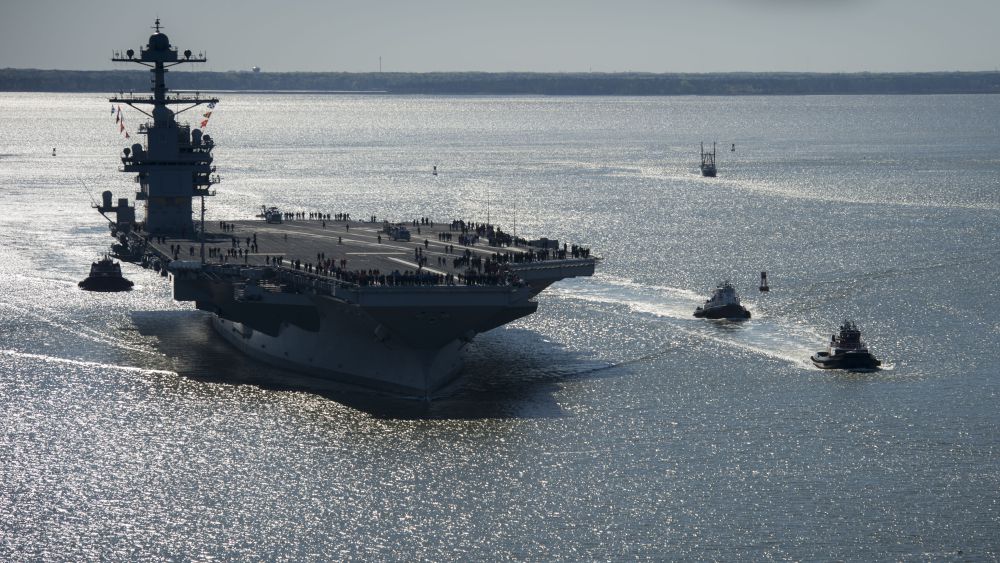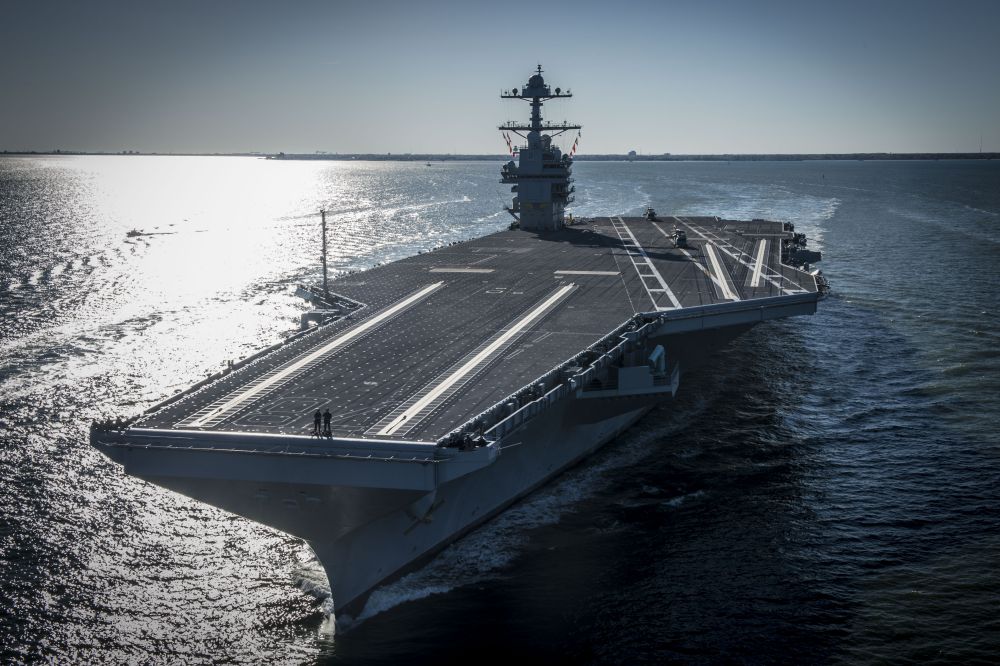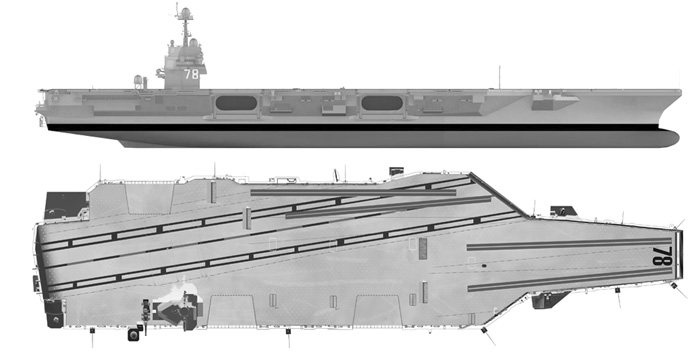 Photos courtesy Newport News / USN
First-in-class issues
The Gerald R. Ford has suffered a series of setbacks and delays over the course of the past eight years of construction, notably the difficulties with her electromagnetic aircraft launch system (EMALS) catapult, which had to be redesigned several times, and her electrically-powered advanced arresting gear (AAG). She ended up costing about $2 billion more than expected.
Former Secretary of Defense for Acquisition, Technology and Logistics Frank Kendall suggested that the drive for high-tech equipment during Donald Rumsfeld's tenure as Secretary of Defense has saddled the Navy with excess procurement risk – leading to serious technical problems and cost overruns on the $13 billion carrier, the most expensive vessel in history.
"With the benefit of hindsight, it was clearly premature to include so many unproven technologies in the Gerald R. Ford. That decision was made long ago as part of a DoD level initiative called 'Transformation'," wrote Kendall in a 2016 review, referring to Rumsfeld's procurement policy. "What we have to determine now is whether it is best to 'stay the course' or adjust our plans, particularly for future ships of the [Ford] class." The Navy has withdrawn the advanced Dual Band Radar system for the remaining ships in the class due to cost, but it has decided to retain EMALS and AAG.
Senator John McCain, chairman of the Senate Armed Services Committee, issued a scathing assessment last year. "The Ford-class program is a case study in why our acquisition system must be reformed – unrealistic business cases, poor cost estimates, new systems rushed to production, concurrent design and construction, and problems testing systems to demonstrate promised capability," he wrote in a statement. "After more than $2.3 billion in cost overruns have increased its cost to nearly $13 billion, the taxpayers deserve to know . . . who is being held accountable."
In an interview with CBS, former Secretary of the Navy Ray Mabus presented an equally blunt critique: "The Ford is a poster child for how you don't build a ship," Mabus said. "They were designing the Ford while they were building it. This is just a dumb way to build any type of ship, particularly something as big and complicated as a carrier."
The Navy says that the Ford-class "will provide the core capabilities of forward presence, deterrence, sea control, power projection, maritime security and humanitarian assistance." Thanks in part to a simplified reactor design, the Ford-class' manning requirements are expected to be significantly reduced relative the Nimitz-class carriers, and the service predicts a total ownership cost savings on the order of $4 billion over the life of each vessel.