Archaeologists have discovered four 150-year-old shipwrecks off the coast of Queensland, and they hope that the find will yield new clues about shipping in Australia's pre-Federation era.
The wrecks are about 270 nautical miles offshore on the Kenn Reefs, a string of atolls that mark the mid-point between Queensland and New Caledonia. The sunken vessels are far from the first discovered at that location: the submerged coral heads have claimed at least nine other ships, and in the Age of Sail the area was well known for its danger.
"To look down at the seabed and to see an anchor sitting [there] and to see something someone hasn't seen probably since that shipwreck occurred, it's magic, it's an amazing thing," said Dr. James Hunter, curator of maritime archaeology at the Australian National Maritime Museum, speaking to ABC.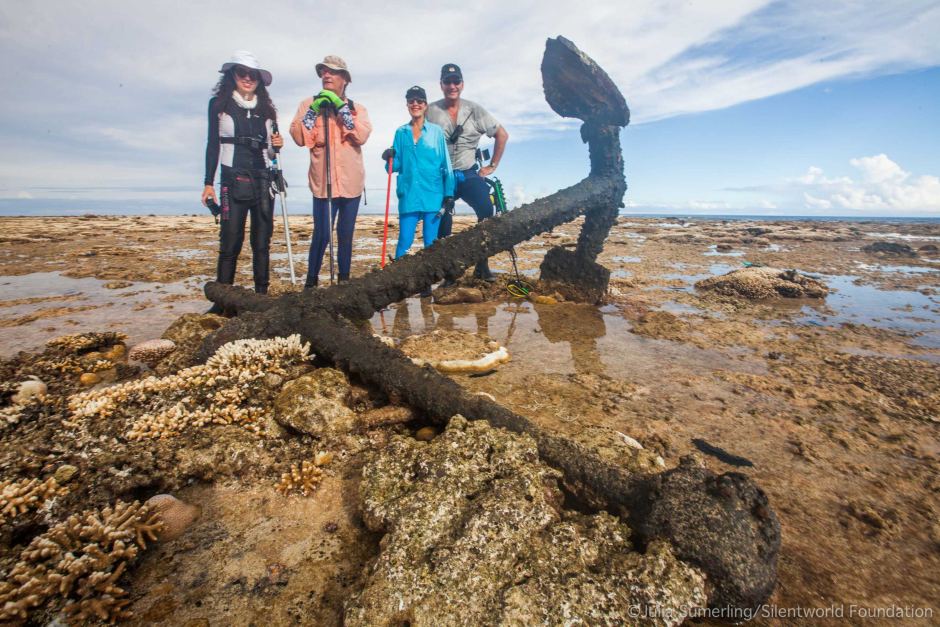 Hunter hopes to learn more about Australia's trading pattern during the colonial era – but first his team will have to identify the vessels and figure out which artifacts belong to which ship.
"Most of them wrecked around the same time and because of the articles that they were carrying — the anchors and other things, are very similar — we're going to have to really look at what objects we're finding," he said.
His team willl examine historical records and newspaper accounts from the period to try to confirm the ships' identities. The group believes that these vessels were trading within Australasia and South Asia, perhaps bound for India.
The expedition was sponsored by the Silentworld Foundation, which has facilitated numerous marine archaeology projects around Australia – like the survey of Ashmore Reef, another notorious graveyard of ships. The total cost of the weeklong project at Kerr Reef was roughly $200,000, and well worth it, says Dr. Hunter.