Vessel detention rates dropped slightly in 2016 for classification society ClassNK's fleet, according to its annual report on port state control.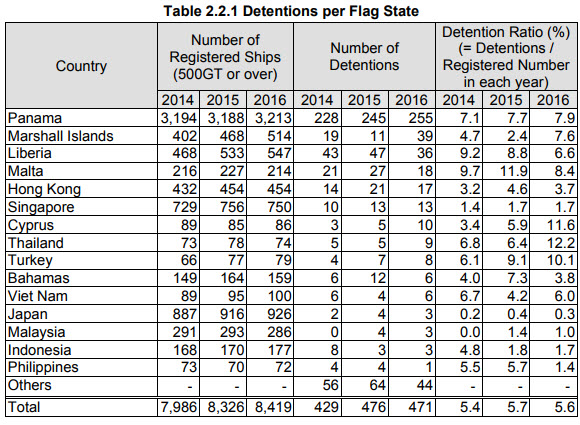 Detention ratio (detentions/registered number in 2016) of the ClassNK fleet in 2016 was 5.6 percent, down from 5.7 percent the previous year. From January to December 2016, 471 PSC detentions were reported relating to 437 ships classed by ClassNK. This included cases of detention for reasons not related to class. The total number of ClassNK-registered ships (500 GT or over) was 8,419 at the end of December 2016.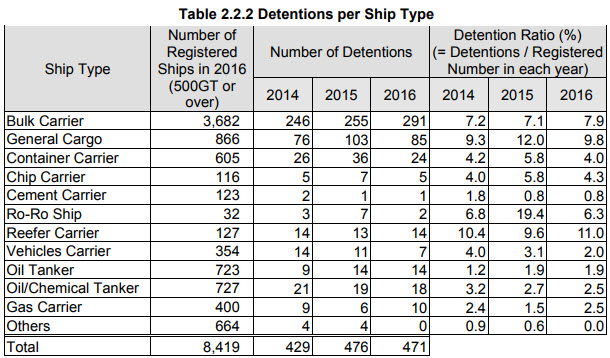 Compared to 2015, the number of detentions made by the U.S. Coast Guard decreased 50 percent, but the number of detentions made by Tokyo MoU and Paris MoU members increased in 2016.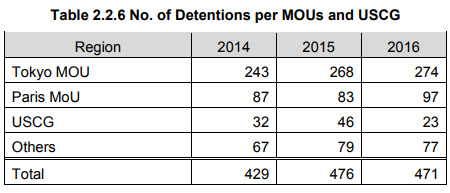 Deficiencies related to fire safety and life-saving appliances combined accounted for about one-third of the total in 2016.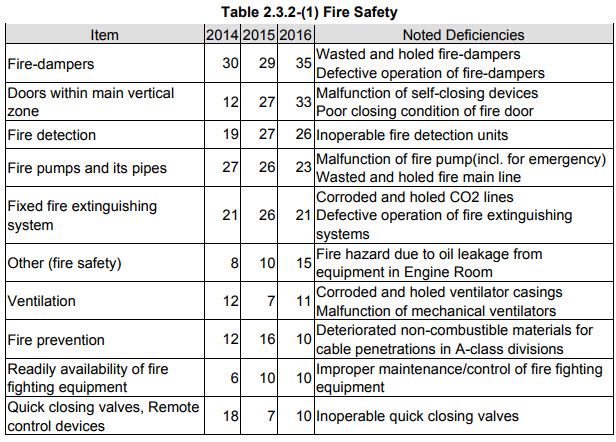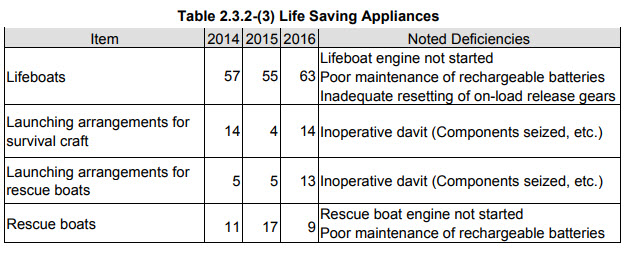 The report is available here.