Puerto Rican authorities report widespread devastation from the impact of Hurricane Maria, which traveled along the length of the island on Wednesday, uprooting trees, flooding homes and downing power lines. The port of San Juan remains closed, and Governor Ricardo Rosselló told media that the island's port facilities are a top priority for the relief effort. Puerto Rico relies on shipments from the U.S. mainland for most supplies.
As of Wednesday, the entire island was without power, and it may be months before electricity is fully restored. Telephone lines, cell coverage and radio and television broadcasters are also down, and Puerto Rico's El Nuevo Dia reported that the majority of townships across the island are unreachable. The paper has not been able to get through to contacts in most of the central and southern municipalities, and it has not been able to reach any areas on the island's west coast.
The hurricane's eye departed on Wednesday evening, but heavy rains persisted late into Thursday, leading to flooding in municipalities across the island. A flood warning persisted until 1800 hours Thursday for areas throughout northern, central and southern Puerto Rico. The authorities warned residents to shelter in place if possible and to stay on high ground.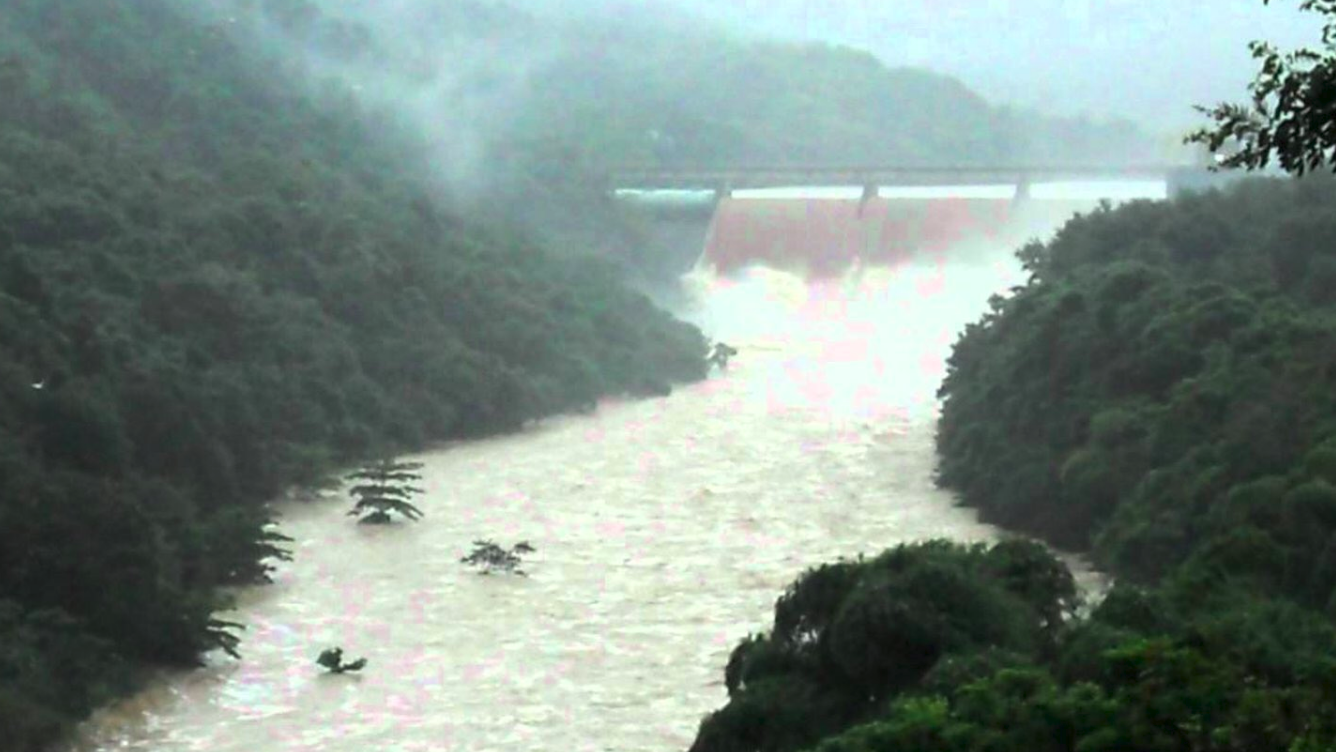 Extreme flooding on the Rio de la Plata, Puerto Rico (social media)
To assist with relief and recovery, the Financial Oversight and Management Board for Puerto Rico has approved a $1 billion package for funding emergency work. Puerto Rico has a lagging economy and carries a heavy debt burden, and the board has imposed a range of austerity measures intended to restore its fiscal health. The island's financial situation and the board's budget restrictions may have implications for Puerto's recovery, analysts warn.
Three rescued from capsized boat in hurricane's wake
On Wednesday, the U.S. Coast Guard reported a successful multi-agency search and rescue effort that saved three passengers from a boat that capsized in the storm. The boat had transmitted a distress signal on Wednesday as Hurricane Maria arrived in Puerto Rico, and a Coast Guard HC-130 aircraft later spotted its upturned hull. When it left port, the vessel had a man, a woman and two children aboard; the woman and her children were found on top of the vessel, and they were rescued and brought aboard the amphib USS Kearsarge. The man did not survive.